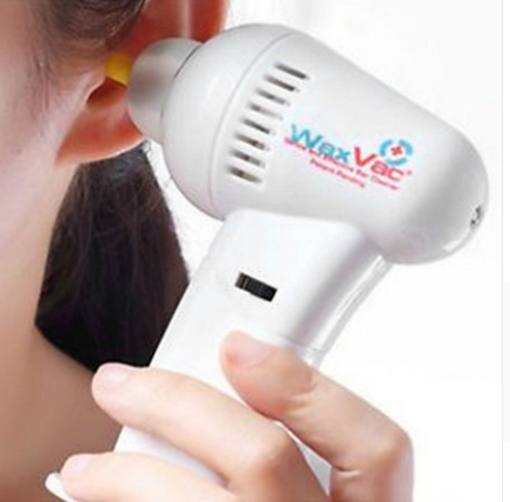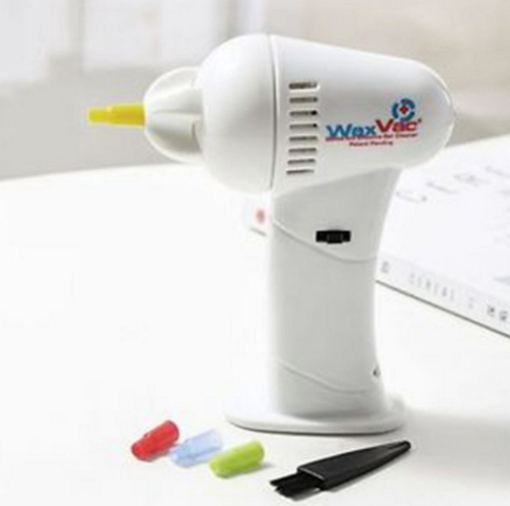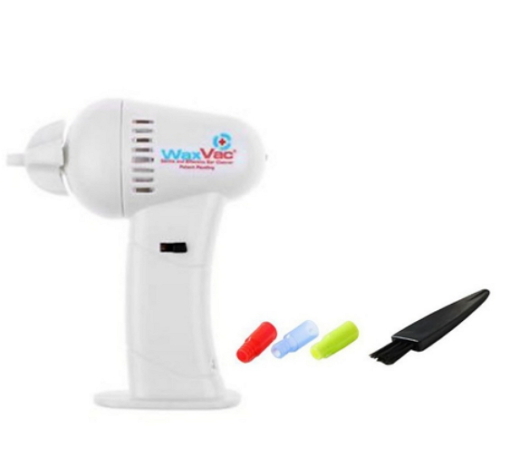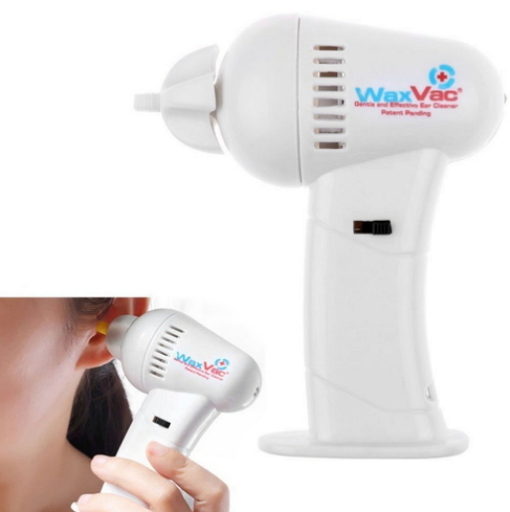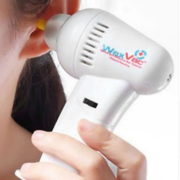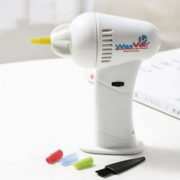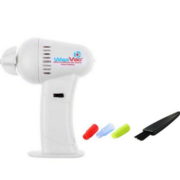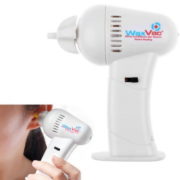 Portable Size Electric Ear Vacuum Cleaner
Features:
1-The ear vacuum cleaner gently draws dirt particles and moisture out of the ear- which is powerful yet gentle
2-Remove wax without injury.
3-Quiet- safe- effective- convenient- healthy and comfortable
4-Soft silicone tips protect ear when compared to ear swabs.
5-Safety guard prevents tip from entering too far
6-Unit disassemble for fast thorough cleaning.
Description:
Gentle way to remove ear wax
Reduces the risk of painful infections
Comfortable to use
Washable silicon tips included
Instructions:
Step 1: Open the battery cover at the bottom and install 2xAA size batteries (not included). then close the cover.
Step 2: Put the silicon ear plug on the tube of the unit, and ensure that it is fixed firmly on the tube.
Step 3: Switch on the unit and the motor should come on, then you will hear the sound of the motor running.
Step 4: Then gently insert the tube into the ear and slightly turn in order to draw out any ear wax.
Attention:
The silicone head must be plugged on to have a comfortable and secure use. You should use the unit on healthy ears without any trouble.
The silicon's head and the filter have to be washed with soaped water.
The hygienic nozzle must always be used when using the product.
Specification:
Material: silicone+ABS
Color: white
Power supply: 2*AA batteries(Not included)
Size: 110*125mm
Package included:
1 x Electronic Ear Vacuum Cleaner
4 x silicone tips
1 x brush
Description
***PLEASE NOTE THIS PRODUCT IS DELIVERED IN 15-30 DAYS IN AVERAGE.***