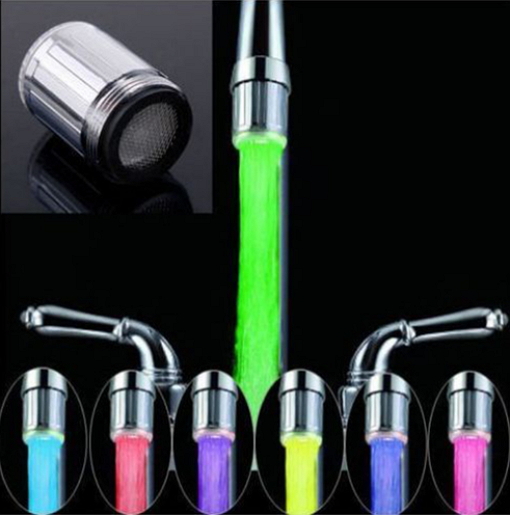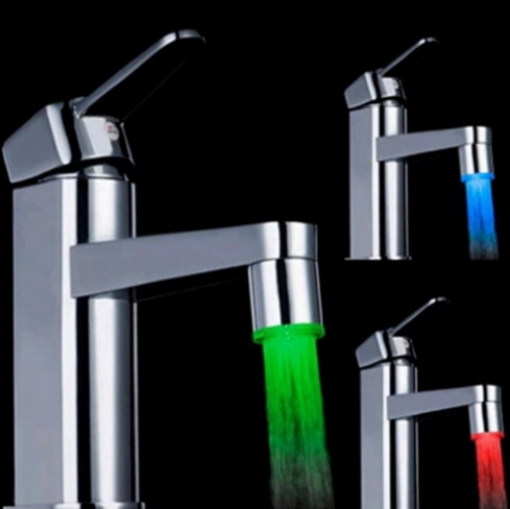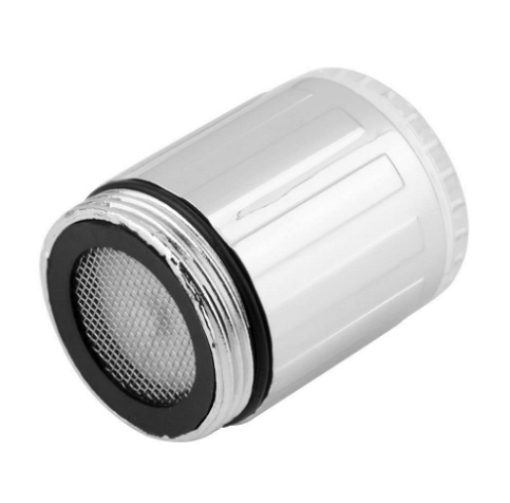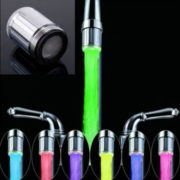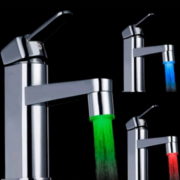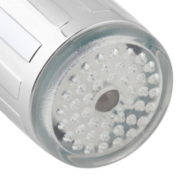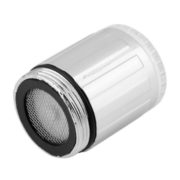 LED Water Faucet Stream Beautiful Waterfall Light 7 Colors Changing Glow Shower Stream Tap Head Pressure Sensor Kitchen Bathroom Accessory
1pc Water Faucet Light LED 7 Colors Changing Glow Shower Stream Tap universal adapter external Left screw Glow Kitchen Bathroom
Features:
1. This LED Water Faucet fits on most taps and LED light will light up when water pressure arrive a certain level
2. The light is activated by water pressure and turns off automatically with the water.
3. 7 color are mixed displayed automatically when water flow.
4. Main colors are Green, Red & Blue.
5. ABS chroming material, excellent corrosion resistance, durable.
6. Transforming the stream of water into a beautiful waterfall of light.
7. Offer you a delight & wonderful experience.
8. Ideal for bathroom or kitchen to make it fantastic.
9. Please check before buying interface and suitability in diameter
10. The faucet light will change colors randomly with time.
Specifications:
1. Case material: ABS
2. Original box: NO
3. Case Color: Silver
4. Item size: 32*24mm
5. Net weight: 15g
6. Package weight: 24g
7. Interface: male
8. Diameter: 24mm(External thread)
9. LED emitting color: 7(Base on three primary colors principium, color overlay produces a wide range of different colors)
Packing content:
1 x LED light faucet
Note: Built in small power generating device. Automatic generation without batteries. It will illuminate after water flows down.
Description
***PLEASE NOTE THIS PRODUCT IS DELIVERED IN 15-30 DAYS IN AVERAGE.***