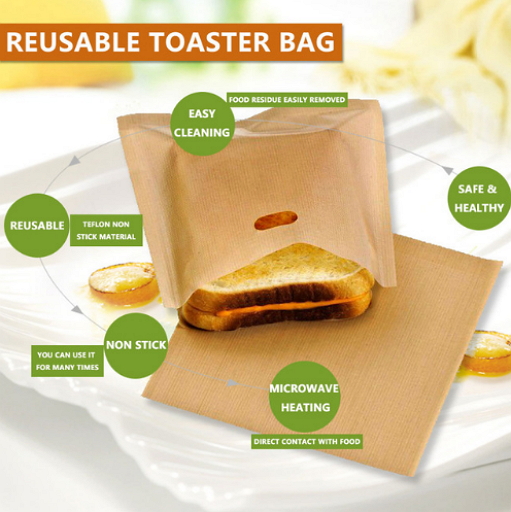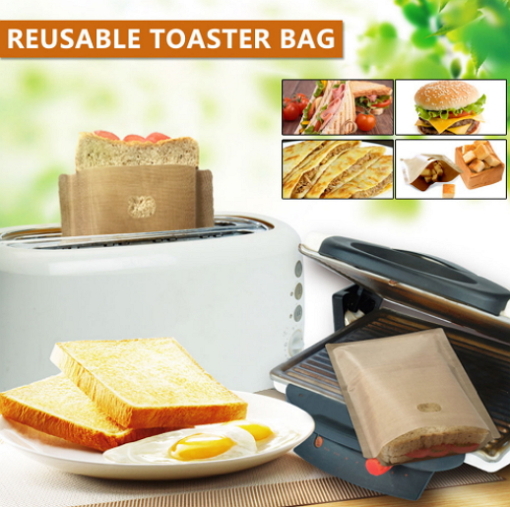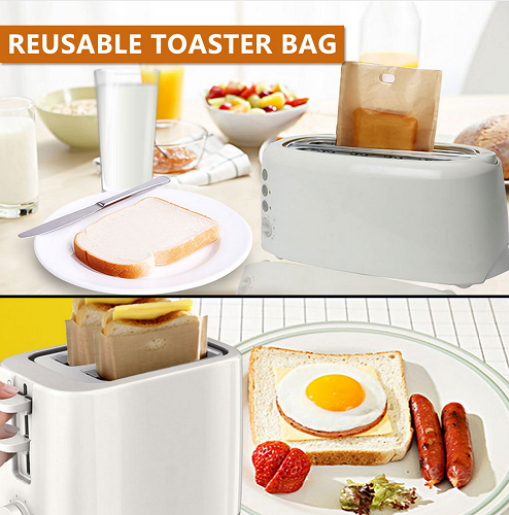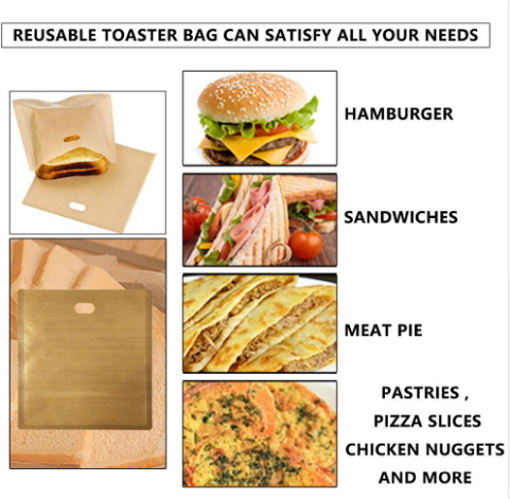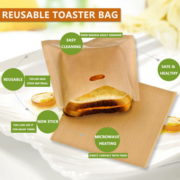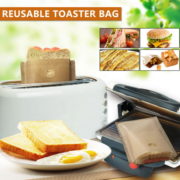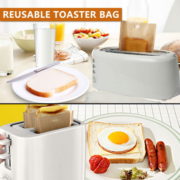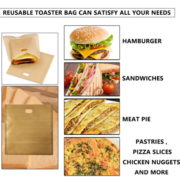 Toast Bag 5Pcs 17x19cm Reusable Non Stick Toaster Bag
Features:
100% Brand New and High Quality.
Toasted sandwiches ready in minutes with no fuss & no mess.
The new sealapack toaster bag is the quick & easy way to make a toasted sandwich and quickly heat up various other snacks.
The toaster bag is simple to use and easy to clean, leaving less mess and less hassle for you in the kitchen.
Roasted sandwiches, garlic bread, toast, pizza, waffles, hamburgers and so on.
Put sandwiches, bread and other food into the toe bags, and then heated in the oven, the food will not adhere to the oven, and the heat evenly, not scorched.
Repeat to make the toasted sandwich or other foods, not easily be burned.
Perfect for kids and after school snacks.
Toastabag can be reused up to 50 times.
Specification:
Item Type: toastabags
Material: PTFE coated fiberglass
Color: As Picture
Size: 19x17cm / 7.6×6.7 inch (L*W)
Thickness: 0.07 mm
Times: Can be used up tp 50 times
Working Temperature: -70—260 Degree
Package Included: 1 x Reusable Toaster Bag
How to use:
1. Prepare your tasty sammie .
2. Slide it into toaster bag .
3. Put the bag in your toaster .
4. Your toast is ready in minutes.
5. Eat that sammie .
Description
***PLEASE NOTE THIS PRODUCT IS DELIVERED IN 15-30 DAYS IN AVERAGE.***